Our mission is to preach the unsearchable riches of Jesus Christ, knowing that we're living in a dying world amongst dying people, with a Message of Life and with the evidence of the resurrection. We're only going to be mortal once, and what will it be if we let this opportunity pass us?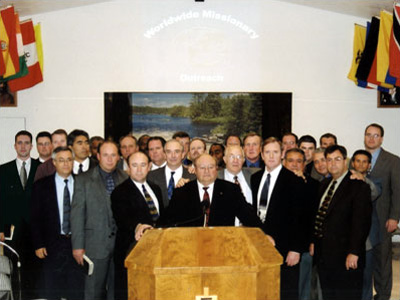 God has placed in the body the five fold ministry:
Ephesians 4:11-13

And he gave some, apostles; and some, prophets; and some, evangelists; and some, pastors and teachers; For the perfecting of the saints, for the work of the ministry, for the edifying of the body of Christ: Till we all come in the unity of the faith, and of the knowledge of the Son of God, unto a perfect man, unto the measure of the stature of the fulness of Christ.
We know we are in the will of God when we are doing missionary work. If we can't go we need to send somebody. Until we come to the end of the road we can say like Apostle Paul:
II Timothy 4:7-8

I have fought a good fight, I have finished [my] course, I have kept the faith: Henceforth there is laid up for me a crown of righteousness, which the Lord, the righteous judge, shall give me at that day: and not to me only, but unto all them also that love his appearing.
So let us be about our Father's business looking for the last predestinated seed and the soon coming of our Lord and Saviour Jesus Christ.
Your brother in Christ,
Bro. Daniel Martin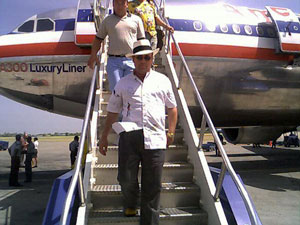 The Hand of Time
Author Unknown

The hand of time is wound but once
And no man has the power
To know just when the clock will stop
At late or early hour.

To lose one's wealth is sad indeed
To lose one's health is more.
To lose one's soul is such a loss
That no man can restore.

Only one life
'Twill soon be past
Only what's done for Christ will last.
1,000 souls went to meet their Maker during the time it took to recite this poem.
How many did you preach the gospel to?