Dear Brother Daniel,
Greetings from South Africa in the lovely name of our Lord Jesus Christ. Things are going good here at the church and also the cabbage field. Last Sun. we had a great service with Brother Ron Perry, from Genoa, IL. As always, he did a tremendous job ministering to the needs of the people.  Sending him here was a real blessing.  After service there was a prayer line for the sick and needy, and we baptized twenty souls according to Matthew 28:19 in the Name of the Father, Son, and Holy Ghost, which we know by the revealed word of the hour is the Name of the Lord Jesus Christ.
Now concerning our livelihood project, the cabbage fields are growing very good.  The pictures below show them weeding and also fertilizing. We have up to 9 or 10 people who help us weed every two weeks.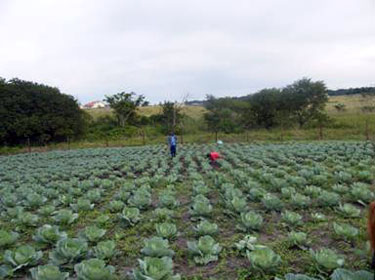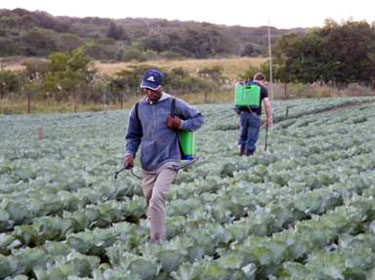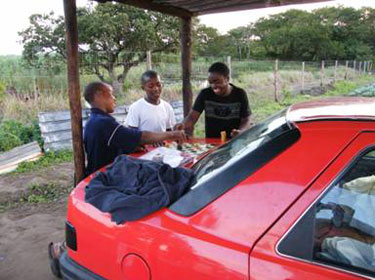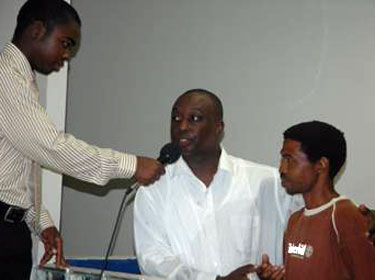 As per your request, I will be staying until the harvest is through and return home the Lord willing sometime in July. God Bless and keep us in your prayers.
Bro. Marc Duarte
WMO Missionary