The following trip report was submitted by Bro. Shane Riley after returning from Uganda in March.  Bro. Shane is currently in Uganda on a follow-up missionary trip with Bro. Tobias.  Bro. Don Furan is heading to Uganda today as well.  Please remember these brothers and the ongoing missionary efforts in your prayers.
Uganda Report
What a wonderful trip. We have returned by His grace in safety and of good health.  We were able to see with our own eyes the healing of babies with the dreaded and prevalent disease of malaria, healed by the Word of God in action. I write to you with two of the most powerful testimonies in mind.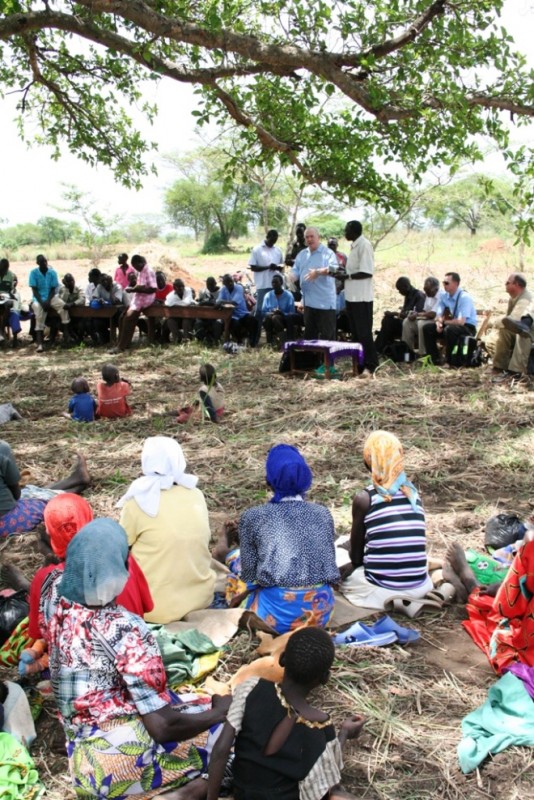 Under a giant fig tree in a place called Eriheri there is a group of believers who gather to worship our creator in spirit and in truth.  On the particular day that we were to see the place, we preceded the meeting by addressing a large host of dignitaries and city officials. These meetings proved later to be a great asset to the entire endeavor in Uganda. We were even greeted by an envoy from the President of Uganda. The believers worshipped for three hours before our team arrived to join in the service in progress underneath this enormous fig tree.
These people, with so many scars from extreme living conditions and harsh environment, began to enter into the singing by bro Ron Nisby in such a way that the Holy Spirit seemed to emanate from the very branches of this huge tree. Bro Ray Muetz with his gigantic frame showed the people an even bigger heart with his sharing of his experiences in Malawi. Bro Frank Dutton began to bring out the attributes of Jesus Christ, such as healer, deliverer, and provider.  Bro John Mark, our host, made a call to except Him as Savior and the response was great and mighty.  As God alone can give the increase, in the rest of the days to come we heard of many testimonies from under the fig tree.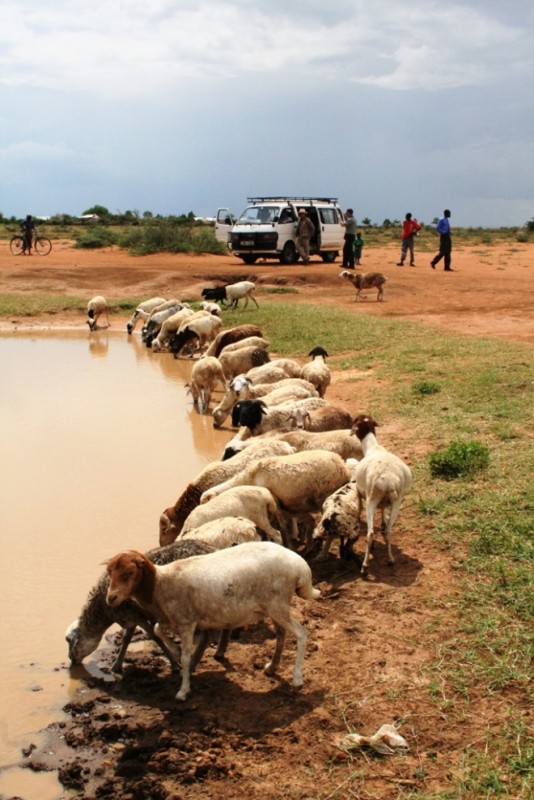 In a place called Matang we had a service with another group of God's people. After the service there was a call for baptism. More than twenty souls responded to this call. We drove two and a half kilometers out of town to a livestock watering pool. One of the ones to be baptized was an eighty-four year old man who walked out to that desert pool with the aid of his stick. Upon being baptized, with joy on his face, he was just going to walk on back home. It started to dawn on our team as to what a feat this was. We hailed down a man on a bike and this old gentleman rode to his home with such a smile, waving and clapping as the entire group sang and marched beside him.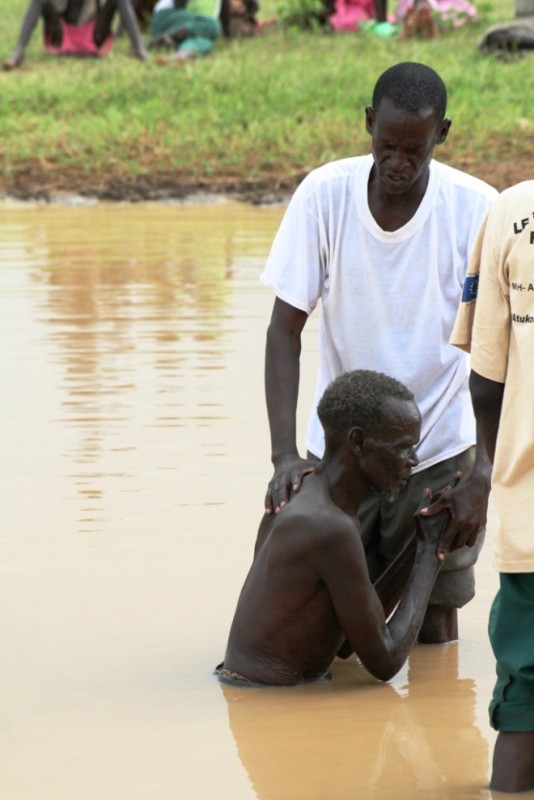 These short words do not even scratch the surface of the actual trip.
Your brother,
Shane Riley