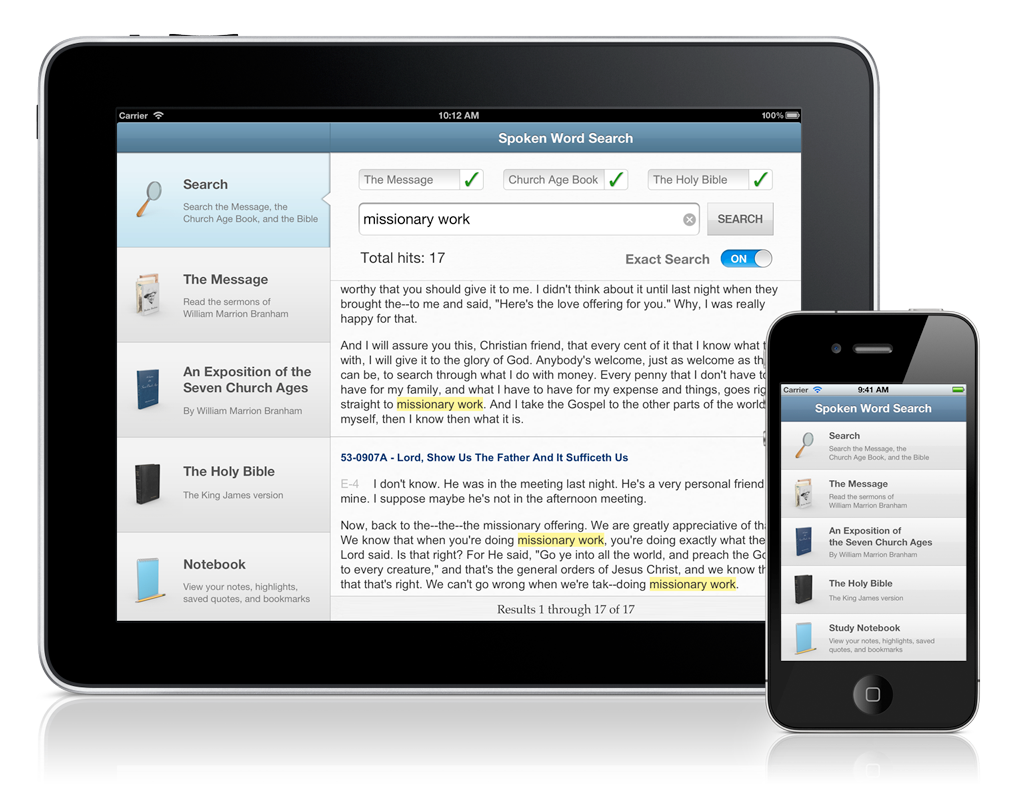 New App Available for iPad, iPhone, and iPod
Spoken Word Search is a complete mobile reference and search application for the Message of the Hour including the sermons of Rev. William Branham and the King James Bible.
In addition to the fast and accurate search we have included a beautiful reading view where you can bookmark your favorite spots and resume reading where you left off.  Spoken Word Search is also completely self-contained and requires no internet connection once installed, perfect for taking overseas.
Spoken Word Search is available now in the iOS App Store for $9.99.  All proceeds will go towards spreading the Gospel of Jesus Christ and supporting missionaries around the world.